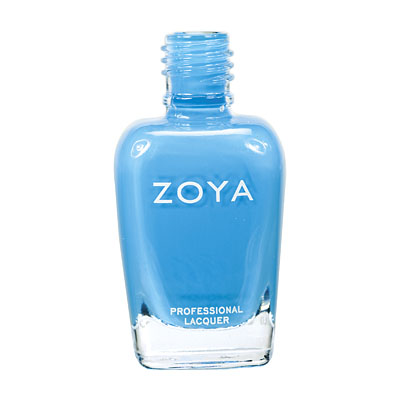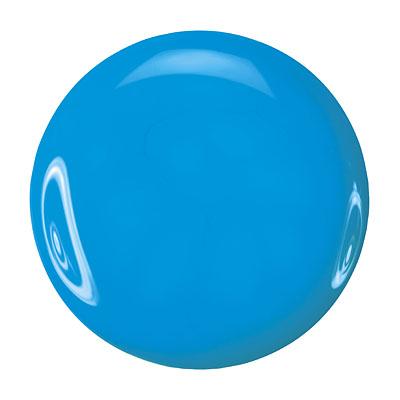 Description
Robyn by Zoya can be best described as the perfect blue cream.
Nail Polish
Color Family:
Blue
Finish:
Cream
Coverage:
2 - Coat Coverage
Tone:
Cool
Instructions
For Best Results
Step 1: Clean the nail plate with Remove Plus ( Remove ) nail polish remover and nail plate cleaner
Step 2: Choose and apply the right base coat: Zoya Anchor for regular healthy nails or Zoya GetEven for nails with ridges
Step 3: Apply 2 coats of your favorite Zoya Nail Polish Color
Step 4: Apply a coat of Zoya Armor Top Coat
Step 5: Drop one drop of Zoya Fast Drops to the base of your nail bed
Following these 5 steps guarantees up to 14 days of wear on natural nails.
Shade Spotlight
Shade Spotlight Join our community - Tag your photos #EverydayZoya for a chance to be featured here!
View the Gallery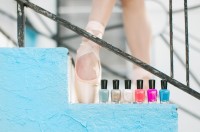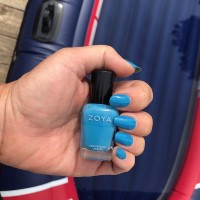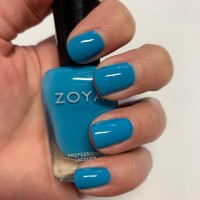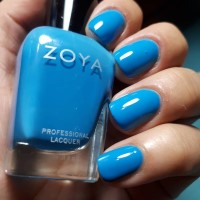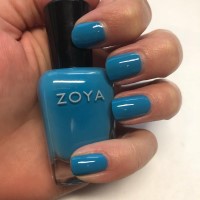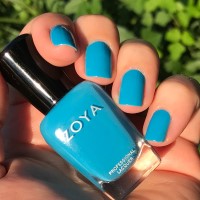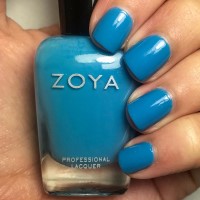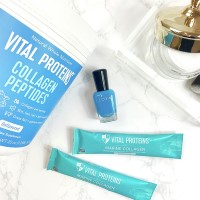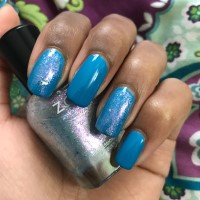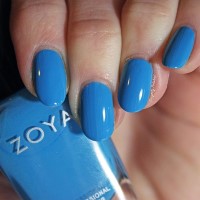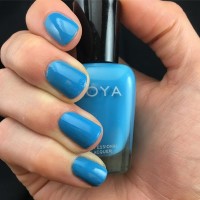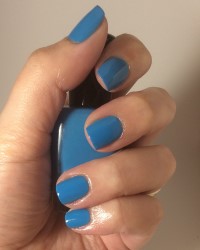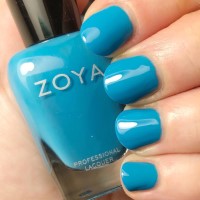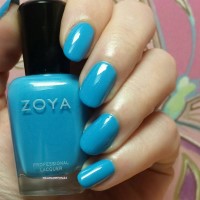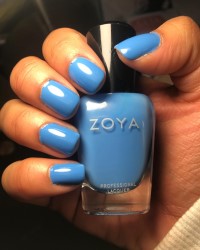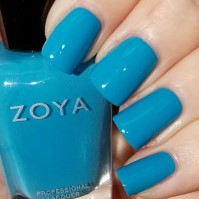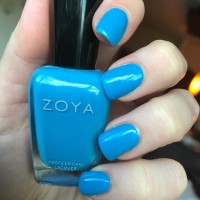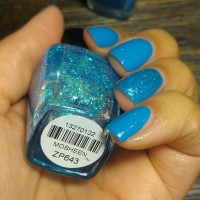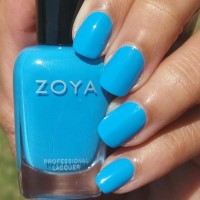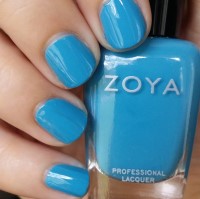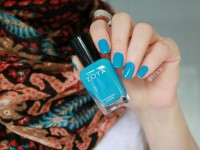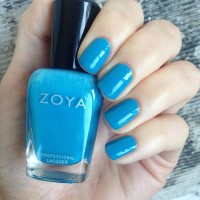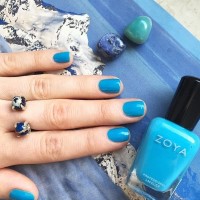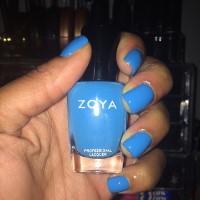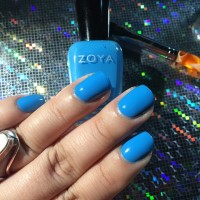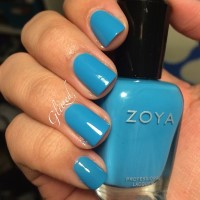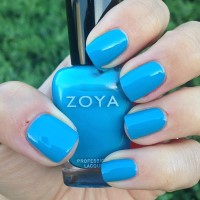 Ratings & Reviews
12

Review

s

Please sign in to write a Review




InternNails
-New Jersey
Consumer Review

-Fabulous Color
1/15/2017
Amazing color was exactly what I was looking for is hard to find a color very smooth the brush is fantastic fantastic formula. Thanks Zoya
Jendel
Location-Seattle, WA
Consumer Review

Zoya Nail Polish | RobynLOVE IT!
9/1/2012
I love it! It`s exactly what i was hoping for! Nice and bright!
lee
Location-Mantua NJ
Consumer Review

Zoya Nail Polish | RobynBeautiful
7/3/2012
This is by far my favorite color. It`s not teal to me, but a rich robin`s egg blue. Bright, but not shocking. I`m a conservative person, but it suits me fine. I`ve gotten tons of compliments, too. It does stain the nail, and takes a few trips with the nail polish remover to get it off, but not a big deal. It`s just gorgeous. 2 coats for full color. A must have!!

Zoya Nail Polish | RobynGorgeous
6/16/2012
So this color is like what another poster said, like the bottom of a beautiful pool in summer! It`s my favorite so far. Only issue-it does stain your nails a bit after removing. It`s so pretty though it`s worth it.
ivyadrena
Location-Central Florida
Consumer Review

Zoya Nail Polish | RobynLovely
4/30/2012
Robyn is a nice bright blue - very cheery. I got full opacity in just two coats!
Haven`t removed the polish yet so I can`t confirm the other reviewer`s mention of staining - I didn`t use a base coat, so I`ll report back when the time comes.

Zoya Nail Polish | RobynBRIGHT blue Robyn
4/28/2012
A very, very bright, highly pigmented, Smurf-y sky blue, I can`t quite see the touches of turquoise. Maybe a little bit. Nearly completely opaque in one coat, and impossible to screw up while applying. This is the kind of formula I love Zoya for.
iLoVeNaiLjEwElRy!
Location-VA USA
Consumer Review

Zoya Nail Polish | RobynITA w/ Zoya...
2/26/2012
It`s the "perfect turquoise cream". Turquoise is one of my favorite colors...I am mad about the gemstone turquoise. This polish hits the turquoise nail square on the head! One of my all time favorites!
myhervaj
Location-Wisconsin
Consumer Review

Zoya Nail Polish | RobynBright blue
1/13/2012
I love to wear it on my toes during the summer. Perfect color for the beach!
Casper
Location-Madison, WI
Consumer Review

Zoya Nail Polish | RobynTeal more than blue
6/2/2011
I absolutely love the color of this nail polish. It looks like the bottom of an outdoor pool in the summertime. It`s a darkish bright blue with a definite teal tone to it. I was expecting a bright pure blue, so I was completely surprised by this one. But I`ve been looking for a color like this for a long time, so what a great surprise!
Brenda
Location-New York, NY
Consumer Review

Zoya Nail Polish | RobynEye popping bright blue
6/10/2010
I have been searching for a bright blue polish ever since watching the movie "Coraline." I think the color in the movie was lighter than this but this color is still gorgeous. I had a bit of a problem applying the color because the polish was very thin but it was close to opaque with only 1 coat! I used 2 to cover up the gaps.
Zoya Fan
Location-Los Angeles, Ca
Consumer Review

Zoya Nail Polish | Robyn Zoya Robyn
5/30/2010
Beautiful color, but stains nail very bad even though I used the color lock system.

Zoya Nail Polish | RobynCool skin tone? Get it!
5/14/2010
This color looks AHmazing on people with a cool skin tone. Buy Buy Buy it.
Add a Review
Review Guidelines
We want to publish your review.

Please avoid inappropriate language, personal contact information, other brands, and external links.