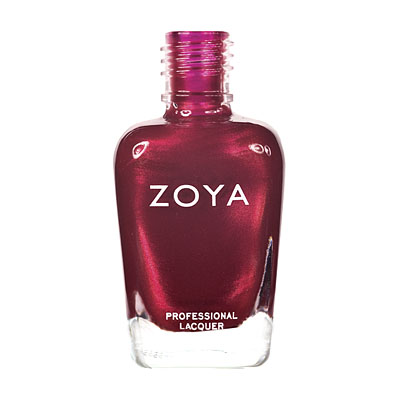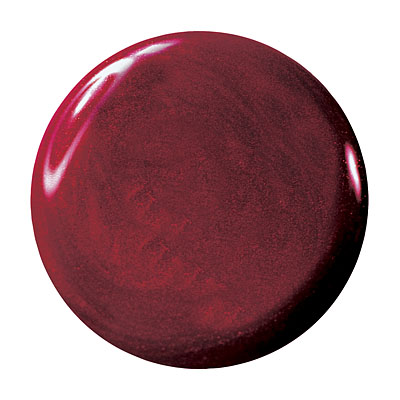 Description
Isla by Zoya can be best described as a rich, velvety blackened red shimmer that appears lit from within. Add irresistible glamour to any outfit with this dramatic, cool-toned red.
Nail Polish
Color Family:
Red
Finish:
Metallic
Coverage:
2 - Coat Coverage
Tone:
Cool
Instructions
For Best Results
Step 1: Clean the nail plate with Remove Plus ( Remove ) nail polish remover and nail plate cleaner
Step 2: Choose and apply the right base coat: Zoya Anchor for regular healthy nails or Zoya GetEven for nails with ridges
Step 3: Apply 2 coats of your favorite Zoya Nail Polish Color
Step 4: Apply a coat of Zoya Armor Top Coat
Step 5: Drop one drop of Zoya Fast Drops to the base of your nail bed
Following these 5 steps guarantees up to 14 days of wear on natural nails.
Shade Spotlight
Shade Spotlight Join our community - Tag your photos #EverydayZoya for a chance to be featured here!
View the Gallery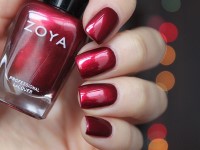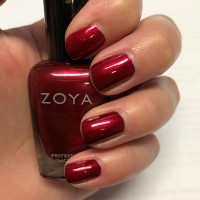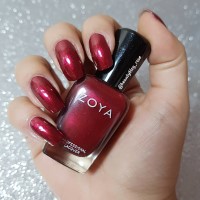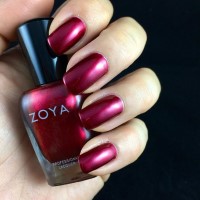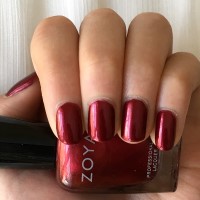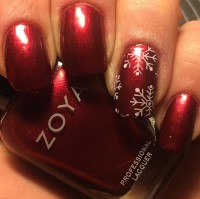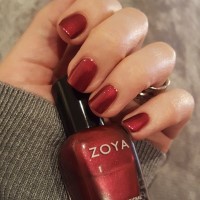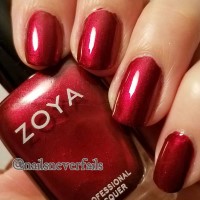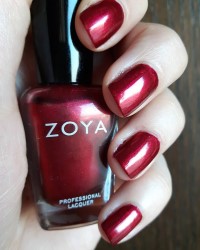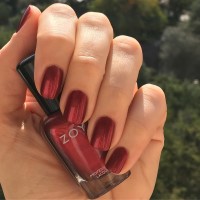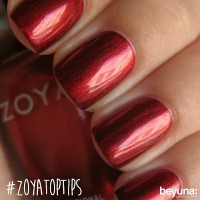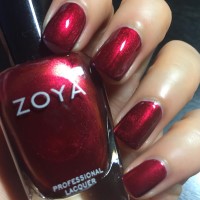 Ratings & Reviews
10

Review

s

Please sign in to write a Review




Zia
Location-NY
Consumer Review

Zoya Nail Polish | Isla Beautiful Grown Up Color
11/9/2012
Very deep, rich, wine red. It does look lit from within. A bit darker than the picture, but I think it`s because when they take a picture, they use a flash and it reflects in all that micro glitter in the polish. Seems to be the story with many dark Zoya colors that appear to be even darker in real life. I had Isla on my toes for 3 weeks and it could have been on for another week or so. It wears really well.
sunnybutter6
Location-PJB
Consumer Review

Zoya Nail Polish | Islanot my favorite
3/16/2012
Not really that appealing i my nail polish drawer. A little too frosty and mature for my taste. sorry.
SFBeautyJunkie
Location-San Francisco
Consumer Review

Zoya Nail Polish | IslaDeep Liquid Cherry Pools of Awesomeness
2/21/2012
Incredible depth, gloss, and wear from this red that will make you want to forget about other reds. Nothing else like this in my collection - it is dark, shimmery cherry red. Not burgundy, not maroon, not wine: cherry red. It looks like one of those dark red cherries that is bright red in some spots and then gradually darkens to almost black, except shimmery - that`s what your nails look like covered in Isla. It`s a special color.
Lindsay
Location-Rhode Island
Consumer Review

Zoya Nail Polish | IslaMy husband approves!
1/29/2012
I have a Zoya obsession. I`ve purchased more nail polishes over the past couple months than I have my entire life. My husband is never thrilled when more polishes come in the mail, haha. But this time, he saw Isla on my nails and he commented on how he loves it. He thinks it`s sexy. I don`t usually wear red, but I think Isla is becoming a fast favorite.
Sallysblooms
Location-Texas
Consumer Review

Zoya Nail Polish | IslaGorgeous!
11/24/2011
This color looks so pretty! I have very light, cool toned skin. Looks like rubies. I just applied it for the first time!
Rae
Location-Washington, D.C.
Consumer Review

Zoya Nail Polish | IslaFabulously Unique
8/23/2011
This was my first Zoya polish--and it kindled my Zoya obsession ! I rarely wear red polish, but I saw this shade as a swatch on a polish blog and decided to try it with a couple other colors. It is GORGEOUS. Mirror-like impeccable shine, deep garnet tone, and I adore the blackened edges that are visible under certain lighting conditions. Spicy and empowering ! Though my Zoya collection has grown considerably, Isla continues to be the star !
Mrs Bianca
Location-Metro Detroit
Consumer Review

Zoya Nail Polish | IslaLove! Love! Love!
5/2/2011
Isla was the first Zoya shade I used and it was love at first sight. I`m a big fan of red polishes and Isla does more than deliver.
It`s rich, deep red tone with that shimmer from the depths is incredible. It makes me think that it would be right at home with the Imperial colors of Japan and China.
It`s simply lovely & even works well on shorter nails.

Zoya Nail Polish | IslaMy New Go-To Red!
12/22/2010
This color is amazing, sexy, and gorgeous! If you only buy one red, this is this one to get!
Furbert
Location-USA
Consumer Review

Zoya Nail Polish | IslaVerrry Beautiful!
7/1/2010
This is such a pretty, sexy, flattering red. LOVE IT! Dark & glassy.
Polly
Location-Alaska
Consumer Review

Zoya Nail Polish | IslaStunning!
6/4/2010
One of my absolute favorites! A deep wine polish, that goes on beautifully and shines like glass.
Add a Review
Review Guidelines
We want to publish your review.

Please avoid inappropriate language, personal contact information, other brands, and external links.