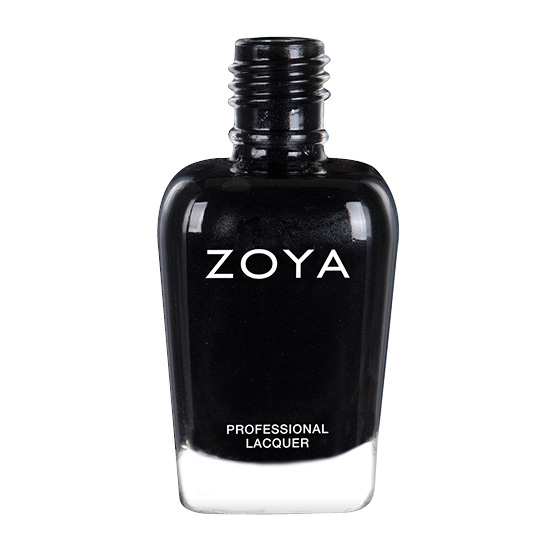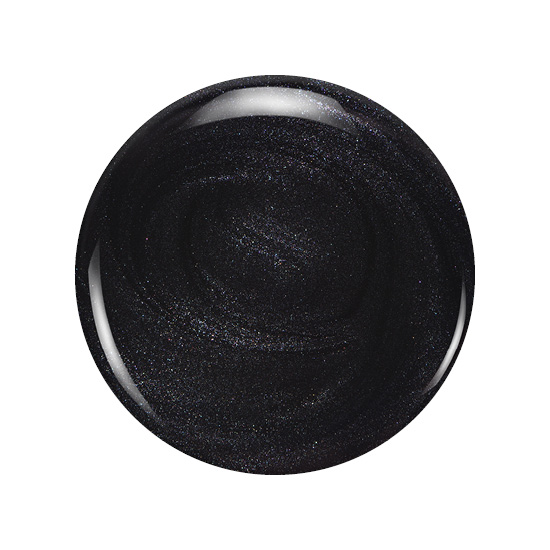 Description
Raven by Zoya can be best described as an intense satiny black balanced by very subtle silver shimmer. This shade is the little black dress of nail polish!
Nail Polish
Color Family:
Black
Finish:
Metallic
Coverage:
2 - Coat Coverage
Tone:
Cool
Instructions
For Best Results
Step 1: Clean the nail plate with Remove Plus ( Remove ) nail polish remover and nail plate cleaner
Step 2: Choose and apply the right base coat: Zoya Anchor for regular healthy nails or Zoya GetEven for nails with ridges
Step 3: Apply 2 coats of your favorite Zoya Nail Polish Color
Step 4: Apply a coat of Zoya Armor Top Coat
Step 5: Drop one drop of Zoya Fast Drops to the base of your nail bed
Following these 5 steps guarantees up to 14 days of wear on natural nails.
Shade Spotlight
Shade Spotlight Join our community - Tag your photos #EverydayZoya for a chance to be featured here!
View the Gallery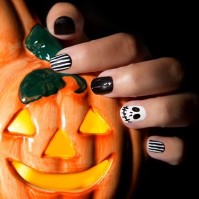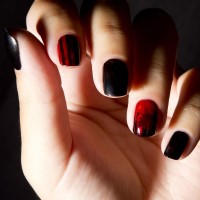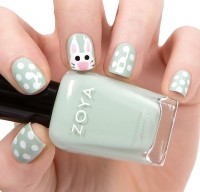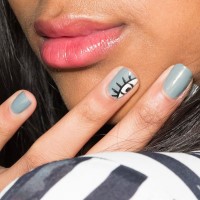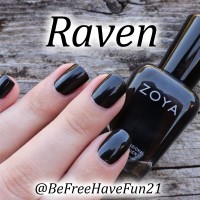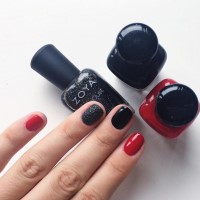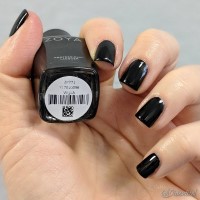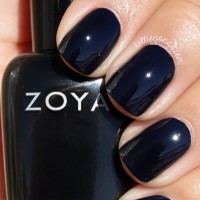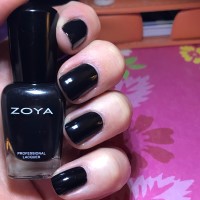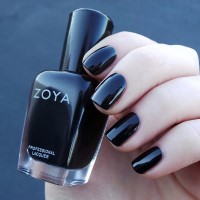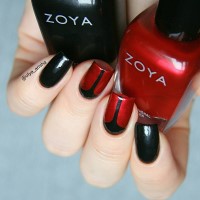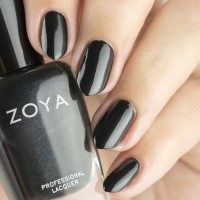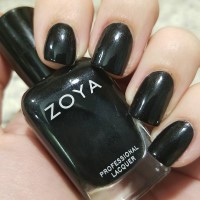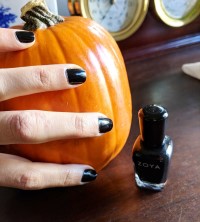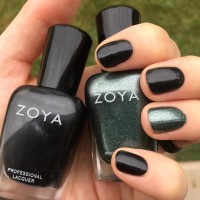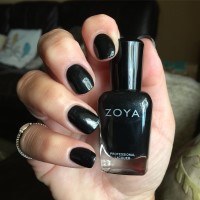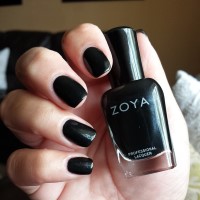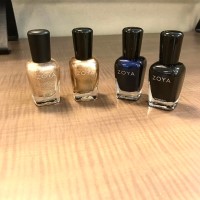 Ratings & Reviews
10

Review

s

Please sign in to write a Review




Lori
Location-Oregon
Consumer Review

Zoya Nail Polish | RavenBasic Black
2012-08-26
This is a great basic black. I bought it to use for nail art. Would be great around Halloween too.

Zoya Nail Polish | RavenDisappointed
2012-05-17
I`m not sure if I just received a bad bottle or if I had my hopes up too high for this one (but look at all the hype about it!), but I am very disappointed with Zoya Raven. The image online depicts one of the blackest blacks and raves about how it has a silver shimmer - however, what I received in the mail is a dull black with an almost hazy gloss that makes the polish appear to be a very dark gray or a fading black. Since I got the bottle through the Zoya 2012 promotion and it was free, I won`t bother sending it back, but I will say that I am extremely disappointed as a regular user of black nail polish.
Jaclyn
Location-Santa Clarita, California
Consumer Review

Zoya Nail Polish | RavenRaven - My New Favorite Black
2012-03-05
I had been searching for a nice black polish for ages until I came across this little beauty! I love black nail polish and sometimes it`s hard to find one that looks good without looking too bland. Luckily, as soon as I put Raven on my nails I knew I had found the one! Smooth, glossy and a very, very subtle shimmer. If you`re contemplating a black nail polish definitely go with Raven! :)

Zoya Nail Polish | RavenBeautiful shiny black polish
2012-02-12
This is my first black nail polish and I absolutely love it. I would say it takes 2 coats for a completely opaque look, but one coat is decent. It glides on perfectly with out any streaks, like all of zoya`s nail polish I have tried. I can see the silver sparkles in the black if I look really hard and move my nail around to reflect the light just right. However, from first glance the color looks purely black.
VivifromttheOGM
Consumer Review

Zoya Nail Polish | RavenAwesome
2011-06-07
It`s an awesome basic black, should be in every nail polish collectors collection :)

Zoya Nail Polish | RavenRaven
2011-01-28
This is my first black nail polish purchase, and I liked the idea of the silver glisten or shimmer in it. But, when I applied it to my nails I learned the shimmer does not show up after it dries. I still think it is a beautiful polish, and I love how smoothly it goes on. I would definitely recommend raven to black nail polish users or those wanting to try the color for the first time. But, do not expect the silver shimmer, which is why I only gave it four stars.

Zoya Nail Polish | Ravenlovely creamy black with hidden shimmer
2011-01-18
This is my first black nail polish and I love it. The only issue I have is the formula-- its a little goopy and took 3 coats for me (though it might be a temperature issue). I`m a 3 coat addict though. The shimmer gives it a more depth.
Michelle
Location-Bend, Oregon
Consumer Review

Zoya Nail Polish | RavenSimple Black
2010-11-10
I got this for Halloween. I don`t usually wear black and I most likely won`t wear it any other time except Halloween. It is a great simple black though with a very small bit of shimmer. If you like black, then this is a great choice!
melissawagner12
Location-Los Angeles, CA
Consumer Review

Zoya Nail Polish | RavenAwesome Black!
2010-08-21
A really unique polish for every collection. With the light shimmer, it adds to what would otherwise be just another black polish. It adds to the chic factor and should be in every polish-fanatic`s collection!
PolishPlease
Location-Philadelphia , PA
Consumer Review

Zoya Nail Polish | RavenRaven
2010-05-27
I dont normal wear black polish, but this one caught my eye. Zoya Raven is a gorgeous black that is very sleek looking. It lasted about a week on my nails with Zoya Armor topcoat.
Add a Review
Review Guidelines
We want to publish your review.

Please avoid inappropriate language, personal contact information, other brands, and external links.