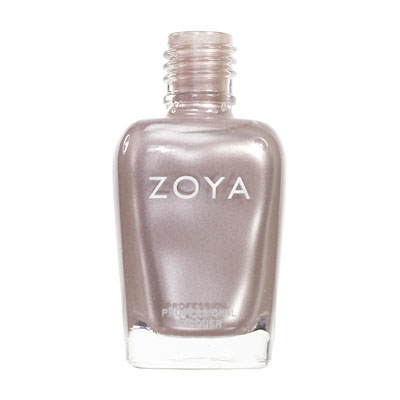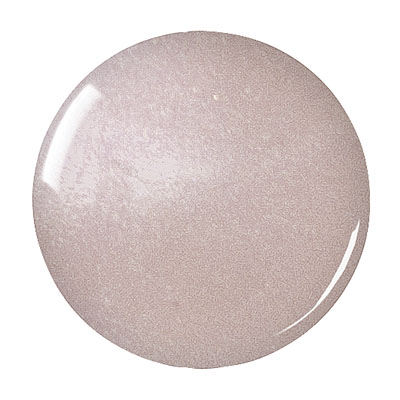 Description
A golden-beige frost with a silvery metallic highlight.
Nail Polish
Color Family:
Nude
Finish:
Metallic
Coverage:
2 - Coat Coverage
Tone:
Warm
Instructions
For Best Results
Step 1: Clean the nail plate with Remove Plus ( Remove ) nail polish remover and nail plate cleaner
Step 2: Choose and apply the right base coat: Zoya Anchor for regular healthy nails or Zoya GetEven for nails with ridges
Step 3: Apply 2 coats of your favorite Zoya Nail Polish Color
Step 4: Apply a coat of Zoya Armor Top Coat
Step 5: Drop one drop of Zoya Fast Drops to the base of your nail bed
Following these 5 steps guarantees up to 14 days of wear on natural nails.
Shade Spotlight
Shade Spotlight Join our community - Tag your photos #EverydayZoya for a chance to be featured here!
View the Gallery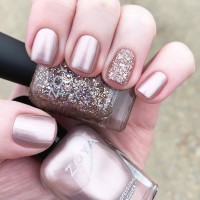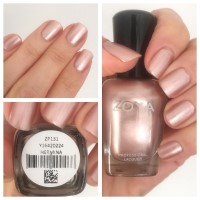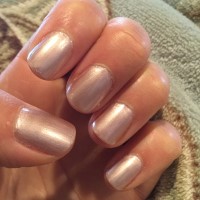 Ratings & Reviews
5

Review

s

Please sign in to write a Review




Sallysblooms
Location-TX
Consumer Review

Zoya Nail Polish | HerminaFlattering
2012-02-24
I love this color. I just broke a nail and had to trim all of them, so I didn`t want to apply a dark color so I put this on. It makes my hands look so pretty. Great for long or short nails.
Jules
Location-NC
Consumer Review

Zoya Nail Polish | Herminagreat neutral metallic
2012-02-17
This neutral is great for work or even a formal event. I plan to wear this one at my wedding. The color is a bit more silvery than shown here.
mulan12121
Location-Texas
Consumer Review

Zoya Nail Polish | HerminaPretty color, but streaky
2012-02-06
I really like this beautiful color, however, it`s streaky and accentuates all your nails imperfections. Wish it applied more evenly.
luvnotoxins
Consumer Review

Zoya Nail Polish | Herminanot so sure
2011-10-13
I`m not a fan of this polish in that it really accentuates any bumps or ridges in your nails. a similar color that i LOVE and would recommend (although not really a metallic) is LAUREN
humandolphin_401
Consumer Review

Zoya Nail Polish | HerminaGorgeous
2011-07-25
This is rose gold in a bottle! I love it. Opaque in two coats, goes on smoothly, great formulation.
Add a Review
Review Guidelines
We want to publish your review.

Please avoid inappropriate language, personal contact information, other brands, and external links.